This Grant which is proudly sponsored by Philips Respironics commemorates Professor Rob Pierce who was tragically killed whilst defending his home in St Andrews, Victoria during the Black Saturday bushfire in February 2009.
The purpose of this annual Grant in Aid, which was first awarded in 2009, is to facilitate a project in the field of sleep research for a new investigator who is a member of ASA or ASTA. Applicants should be training in sleep research or a clinical sleep discipline and be less than five years post doctorate (PhD or equivalent). The grant could be used as seed funding for a project, to collect pilot data or for equipment. It should not be used for travel. The work must be undertaken in Australia or New Zealand.
Funding Available
$10,000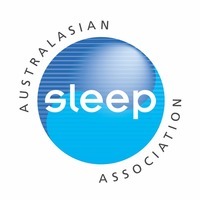 The Australasian Sleep Association (ASA) is the peak scientific body in Australia & New Zealand representing clinicians, scientists and researchers in the broad area of Sleep. Its many functions include: -Promoting education and training in sleep health and sleep medicine within its membership -Fostering research -Establishing clinical guidelines The mission of the Austr...